The New York State Sportswriters Association has covered high school sports in Section 5 and across New York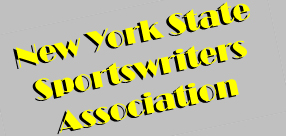 for nearly five decades. It publishes weekly rankings in football, soccer, cross country, basketball, ice hockey, wrestling, lacrosse, baseball and softball.
You can check out the
latest rankings here
, get the latest news from across New York and also take a look at all-state teams and historical data.